Welcome to Chico Rental Listing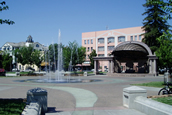 Find your next home, apartment or rental in Chico!
New to Chico?
Chico is located in Butte County, California. The city is a cultural, economic, and educational center of the northern Sacramento Valley and home to both Chico State University and Bidwell Park, one of the country's 25 largest municipal parks and the 13th largest municipally-owned park, Bidwell Park.
Read More...
Chico Featured Listing
Humboldt Ridge


(530) 893-4335




1880 Humboldt Rd.


Chico CA, 95928
Apartment
Click Here For Details


3 Bedroom / 2 Bath : $1,700/month




Westpark Gardens Apartments


(530) 891-5091




1565 N. Cherry St.


Chico CA, 95926

Office Hours
04:00 pm - 06:00 pm
Mon, Tue, Wed, Thu, Fri

Apartment
Click Here For Details


1 Bedroom / 1 Bath




1 Bedroom / 1 Bath : $1,250/month




1 Bedroom / 1 Bath : $1,250/month




1 Bedroom / 1 Bath : $1,250/month




Sherman Village Apartments


(530) 630-3024




1200 Sherman Ave


Chico CA, 95926
Apartment
Click Here For Details


2 Bedroom / 1 Bath




2 Bedroom / 2 Bath




3 Bedroom / 2 Bath




3 Bedroom / 2 Bath : $1,400/month




641 Walnut Street - 641_01


(530) 894-0404




641 Walnut Street - 641_01


Chico CA, 95926
House
Click Here For Details


0 Bedroom / 0 Bath : $1,600/month




Harmony Mobile Home Park


(530) 894-0404




1564 Nord Avenue


Chico CA, 95926
Apartment
Click Here For Details


2 Bedroom / 1 Bath : $1,500/month




Rosewood


(530) 891-4070




452 Posada Way


Chico CA, 95973

Office Hours
02:00 pm - 05:00 pm
Mon, Tue, Wed, Thu, Fri

Apartment
Click Here For Details


1 Bedroom / 1 Bath




1 Bedroom / 1 Bath : $1,175/month




1 Bedroom / 1 Bath : $1,175/month




1 Bedroom / 1 Bath : $1,250/month




1 Bedroom / 1 Bath : $1,300/month




1 Bedroom / 1 Bath : $1,300/month




Skyline Luxury Apartments


(530) 230-9620




2580 California Park Drive


Chico CA, 95928
Apartment
Click Here For Details


1 Bedroom / 1 Bath : $1,395/month




2 Bedroom / 2 Bath : $1,595/month




2 Bedroom / 2 Bath : $1,645/month




2 Bedroom / 2 Bath : $1,745/month




3 Bedroom / 2 Bath : $1,995/month




641A Walnut Street


(530) 894-0404




641A Walnut Street


Chico CA, 95926
Apartment
Click Here For Details


3 Bedroom / 2 Bath : $1,600/month




0 Bedroom / 0 Bath : $1,600/month




1534 La Linda Ln.


(530) 894-0404




1534 La Linda Ln.


Chico CA, 95926
House
Click Here For Details


4 Bedroom / 2 Bath : $2,100/month




Amanda Place Apartments


(530) 343-2060




2060 Amanda Way


Chico CA, 95928

Office Hours
10:00 am - 06:00 pm
Mon, Tue, Wed, Thu, Fri

Apartment
Click Here For Details


1 Bedroom / 1 Bath




1 Bedroom / 1 Bath




2 Bedroom / 1 Bath




2 Bedroom / 1 Bath




2 Bedroom / 2 Bath




2 Bedroom / 2 Bath




2 Bedroom / 2 Bath : $1,500/month




Chico Apartment Directory
Search Listing
Humboldt Ridge


(530) 893-4335




1880 Humboldt Rd.


Chico CA, 95928
Apartment
Click Here For Details


3 Bedroom / 2 Bath : $1,700/month